Welcome to our Links Page
Restore Aluminum to "LIKE NEW" condition with Gord's™!
Works Awesome on Aluminum, Chrome, and MORE!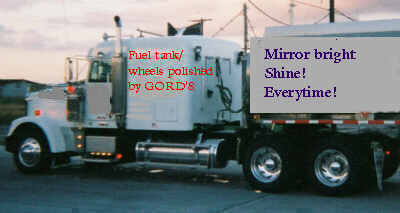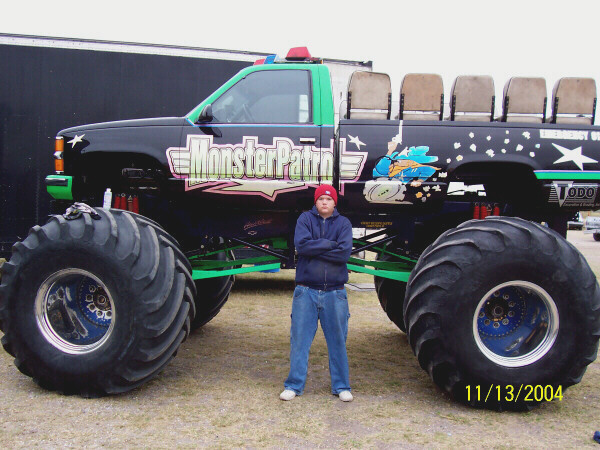 The Truck Gord was driving when he invented Gord's!
A.R. Young - The A.R. Young Company has been serving Indiana since 1929. Let A.R. Young Wheelwrights repair all of your wheel problems. Located in Indianapolis for 75 years now, we offer service that you can trust! We are power transmission distributors specializing in variable speed drives, speed reducers, gears, couplings, clutches, brakes, and more. Please contact us at (317)263-3800 for all of your power transmission needs!
Add Your Web Link Here!
Skunk Dots Biker News! - "Texas' Original Biker News" 10 Years Strong! Coverage of Rallies and Calendar of Events. Houston, Texas
The Hogg Shoppe - 1 day service in most all cases. Pick Up & Delivery service available. Detailing is also available for $125.00 on an appointment basis only. We only use Gord's Polish! Corpus Christi, Texas
Boars Nest Choppers! - Services We Offer: Bike Sales, Complete Service, Diagnosis, Repair, Custom Bikes, & Modifications. Featured in EasyRiders Mag. We carry Gord's polish. Oceanside, California
Sunny Things! - The Sunshade that fits in your pocket. Folds up in seconds. Pops open wrinkle free. Free carrying pouch. Phone Orders Available. The Dalles, Oregon
JungleShop: Auto Parts - Offering auto parts and accessories, car stereo equipment, new and used cars and trucks, automotive books, magazines and insurance.
Fun Family Events - 4-Wheel Jamboree, Street Machine Nationals, Hot Rod Super Nationals, Car Craft Summer Nationals, World of Wheels, Hot Rod Power Tour, National Mud Racing Organization, Garage Sales, & more.